Peaceful meadows, colorful local markets, flowering cacti, charming villages, ancient haciendas, and Mexican hospitality... these are just some things you may experience on Mexico horseback riding vacations.
The below photos come to us from Rancho Las Cascadas, a Mexico horseback riding vacation ranch on a central Mexican mountain plateau. This guest ranch is bordered by three waterfalls-- Las Cascadas-- that give the ranch its name. It is located just 90 minutes North of Mexico International Airport.
Depending on the time of year you visit, you'll see a variety of flora and fauna, including fragrant African mimosa trees. The terrain surrounding the ranch is diverse. You could visit several times and not ride the same trail twice.
These ranch photos take you through the diversity of horseback riding in Mexico at Rancho Las Cascadas, a Top 20 Ranch pick.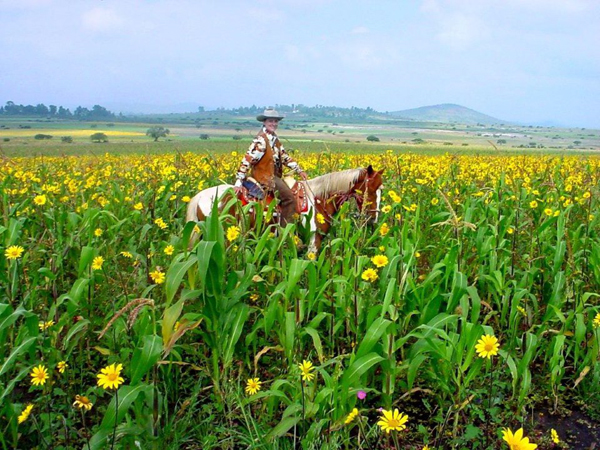 A rider passes through a beautiful flower filled meadow at Rancho Las Cascadas, where guests can choose from over 30 different trail rides.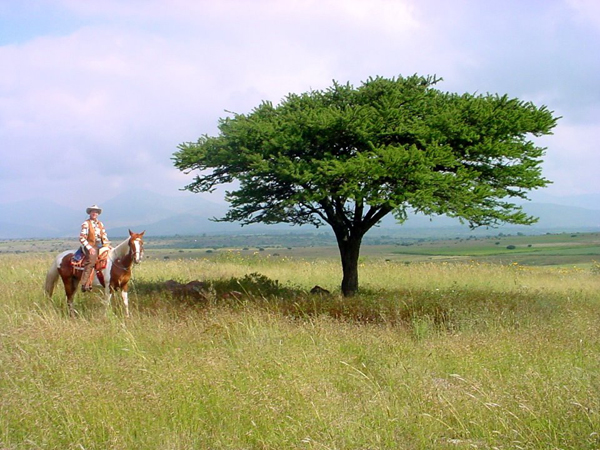 Trails are fast paced, relaxed, demanding or easy. Travelers may find themselves cantering across open plains, climbing the surrounding mountaintops for spectacular views, crossing rivers, and more with Rancho Las Cascadas.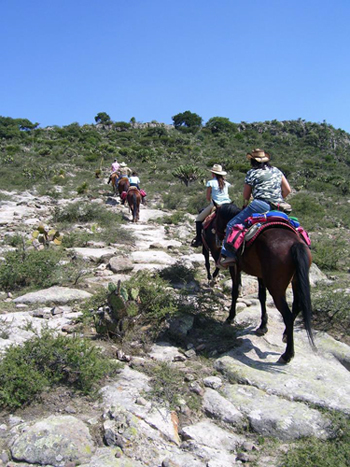 Trail Ride rocky hillsides to reach high spots and ride through canyons, open countryside and archeological sites.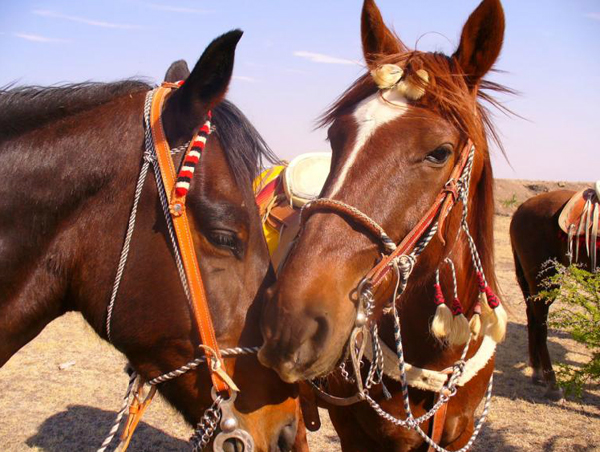 Horses at Rancho Las Cascadas are a mix of Quarter Horse and Criollo and outfitted with locally made tack.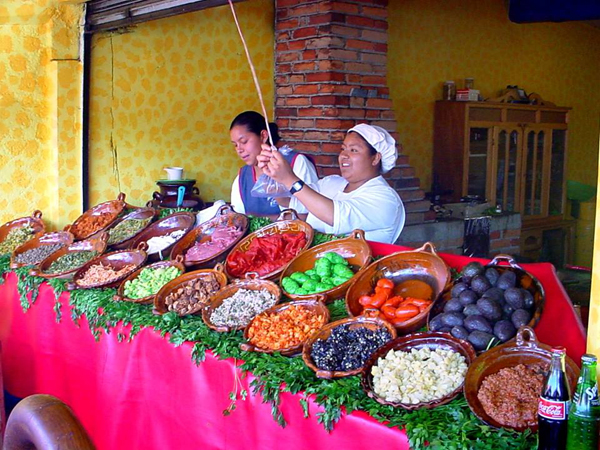 Guests may visit the local market in Jilotepec and other small villages, where you can get an authentic taste for life in Mexico.
Travelers visiting the ranch may meet the Charro, the horseman of Mexico and heirs to centuries-old horse traditions.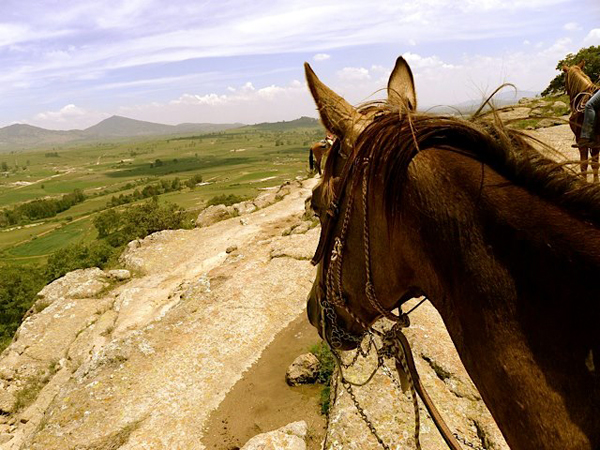 The countryside in this part of Mexico is dotted with boutique farms, where horse or oxen drawn plows may still be used to cultivate the land.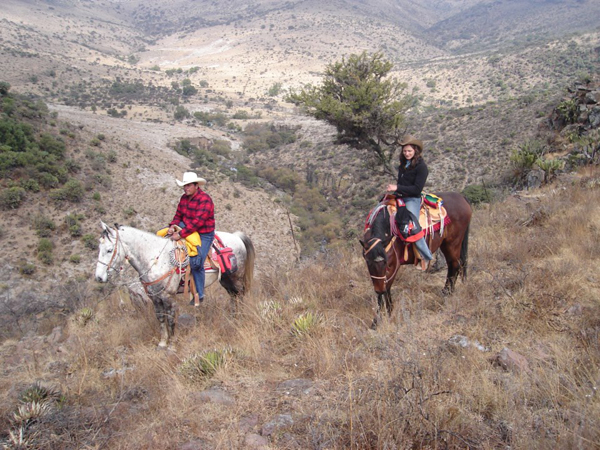 There is a variety of varied terrain to explore. Riders pass by grassy hills, narrow stream valleys, volcanic outcrops, and fertile farmlands.
Topics: mexico horse riding holiday, mexico horse riding holidays, mexico horseback riding vacation, mexico horseback riding vacations, mexico ranch holiday, Mexico ranch holidays, mexico ranch vacation, mexico ranch vacations, mexico riding vacation, mexico riding vacations, mexico trail riding, rancho las cascadas