Tripbase is uniting travel bloggers and spreading the word about great travel blogs. I've been nominated by fellow blogger Nancy Brown of Writing Horseback in the Tripbase Challenge and charged with picking seven of my past blog entries of various topics. I also am nominating five other blogging friends to participate.
Here's some insight into my horsey travel blog and some interesting fellow bloggers you might want to check out as well.
- My most beautiful post
YQA - Great Places for Horseback Riding on the Beach
In my quest for the ultimate beach for horse riding, I've ridden beaches all over the world, from Georgia's Coast to the coast of Southern Spain and from Uruguay to Northern Ireland. These are all destinations that other travelers can saddle up as well. The photos are a dreamy escape from whereever you are when you read it and remind me of the freedom that I felt galloping on the beach -- a beautiful feeling in stunning settings.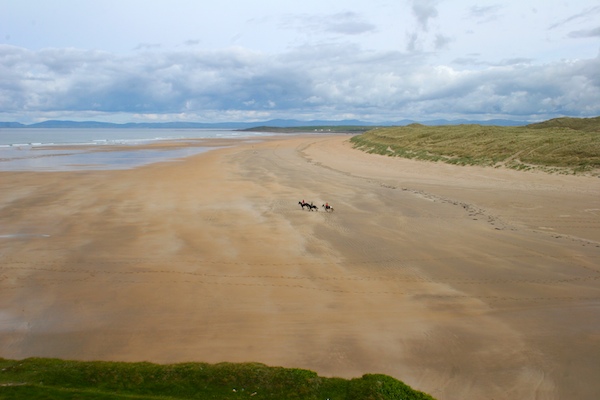 – My most popular post
Royal Stables Video Tour & Princess Alia Interview

One of the highlights of our trip to Jordan was an exclusive insiders tour of the Royal Stables in the lush Al Hummar Valley outside of Amman. I was able to interview HRH Princess Alia and created a video that is part of our Equitrekking Jordan episode on PBS. I've shared it in this blog post.


– My most controversial post
Iceland Pylsur- I Tried It & Liked It Video
Victoria Haschka, a food and travel writer for the Huffington Post, had stirred up some controversy on her own, writing about the psylur in Is This the Best Hot Dog in the World? I ate this particular hot dog while filming Equitrekking's Iceland episode in Reykjavik and added my own two cents with my own blog and video. It's definitely hard to beat a grilled American hot dog, but this pylsur was pretty darn good.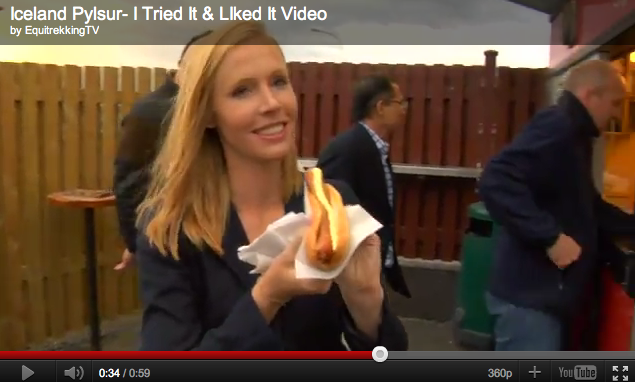 – My most helpful post
5 Great Ranches You Won't Find in the American West

When most people think about horseback riding ranches, they conjure up images of riding with cowboys in the American West. This blog showcases some of the great ranches that are accessible in other parts of the country. Check my blog to discover great horse riding destinations around the world. I don't just write about them. I actually travel the world and personally test them out as well, so other folks know where to go.


– A post whose success surprised me
Equitrekking Exotic Food on the Road- Poutine, Chivito and more
I know people head to my blog for all things horses and travel. After receiving lots of emails with questions about what kind of food I've enjoyed on the road, I decided to post some photos and videos of our Equitrekking food adventures. Dig in!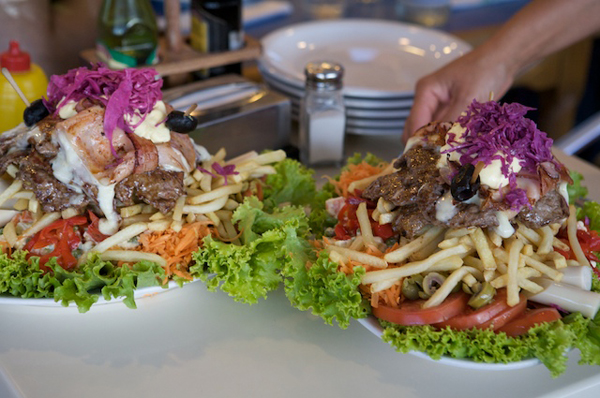 – A post I feel didn't get the attention it deserved
Motlhabaneng Village, Botswana

I recently visited this wonderful village in Botswana where a woman named Jane Semanta has started a small business that helps other women use weaving skills that have been handed down from generation to generation. I hope people will read and learn about this unique village, as it shed greater light on how people live and work around the world and how individuals are working to keep their cultural heritage and the arts alive.


– The post that I are most proud
YQA - Top 5 Most Extreme Horse Rides
I'm most proud of surviving all of these horse treks and proud to share these extreme horse riding adventures and videos with readers. Again, these are destinations that you can travel to ride... if you dare.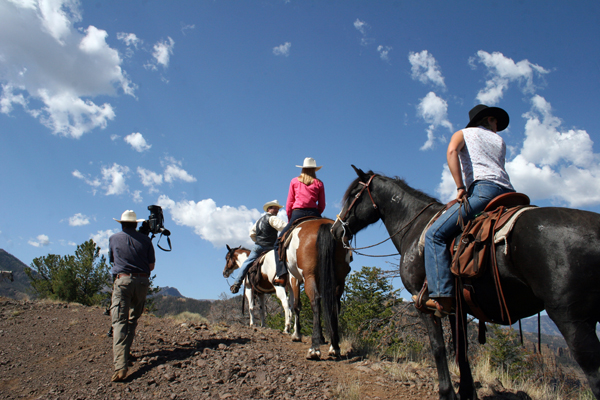 Now, without further adieu, I'm passing the torch. Here are the five travel bloggers I've nominated to participate in the Tripbase Challenge

TravelingGreener.com
Topics: My 7 Links project, travel blog, travel bloggers, Tripbase
Comments
There are no comments on this entry yet. Post the first below!
Post a Comment