Three Great Places to Saddle up For Cool Summer Horse Riding
Horses are a great way to get off the beaten path and experience our natural world, especially in mountainous areas, where the terrain is sometimes best suited to horses. Exploring the mountains is sometimes challenging, but the rewards- the fresh air, beautiful surroundings and the fact that you get to ride there — are worth it!


Here are three great places in the USA to take to the mountains this summer and ride.
High Sierras, California:
Take a pack trip in the Eastern Sierra Nevada Mountains, a cool destination where you can truly ride away from it all. Discover great wilderness areas around Mammoth Lakes and Bishop, California like the John Muir, Ansel Adams and Yosemite National Park. Learn about natural history and wilderness skills as you take in mountain meadows, pristine lakes, wild canyons and enjoy nights around the campfire.
There are a variety of pack trip outfitters in the High Sierras. One that I recently interviewed is Craig London, a lifelong, multi-generational pack trip guide who owns Rock Creek Pack Station and also teaches packing courses to University of California riding groups. Rock Creek Pack Station was handed down to London by his father. When London was born in the hospital in Bishop in '54, he spent only a few days in civilization before being whisked off into the mountains, where he'd grow up learning about life in the High Sierras from his father and other area mountain men.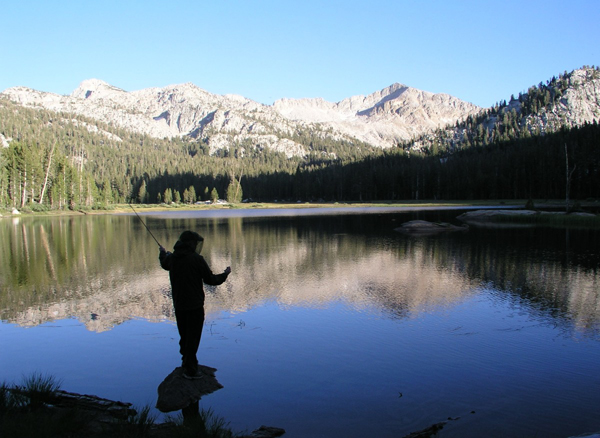 Durango, Colorado:
Ride sure-footed horses from longtime guide and outfitter Anne Rapp, who's worked as a horse wrangler for movies and TV series, into the mountains of the San Juan National Forest just outside of the Western town of Durango, Colorado. Rapp Corral helps beginners and experienced riders get matched to a horse and day ride that suites their equestrian skills or lack thereof.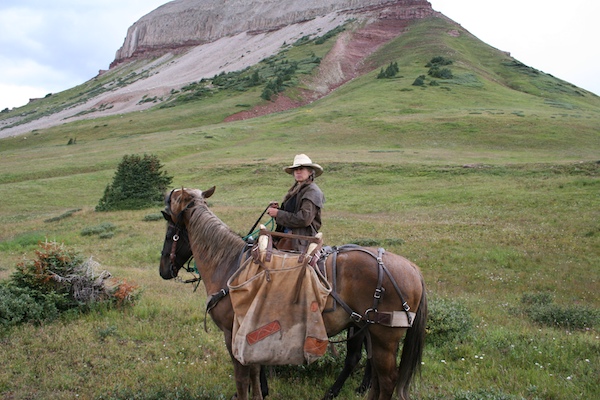 The full day Engineer Mountain ride is for true adventure seekers, winding through a sub-alpine forest, past wildflowers and high above timberline, where you can see all the way to New Mexico on a clear day. When you are horse riding in the mountains, pack layers, because the weather can change quickly. August hailstorms are not uncommon. It's the dynamic weather and dramatic scenery that make this ride particularly special.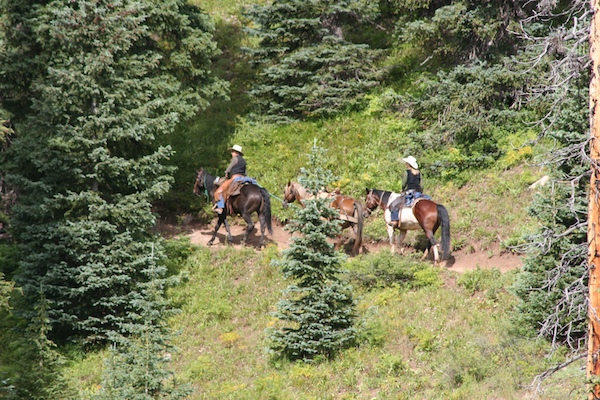 Mad River Valley, Vermont:
The drive to the farm in Fayston winds through shaded roads, past wooden barns and covered bridges. Locals tempt tourists with signs for maple syrup, cheddar cheese and other Vermont specialties. Once you arrive at the Vermont Icelandic Horse Farm, saddle up for an adventure down country lanes in the Mad River Valley of Vermont in the heart of the Green Mountains.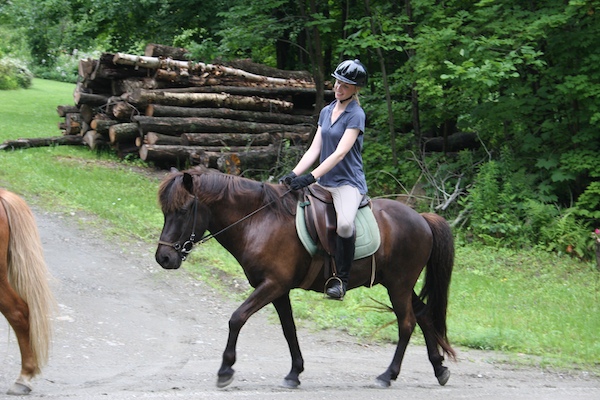 This scenic ride changes with the seasons. In the fall, the leaves evolve into a variety of brown, red and orange. Summer brings warm days, a myriad of green foliage and sweater weather nights. The valley's wildflowers are in full bloom come springtime. During the winter, Icelandic horses are in their element, ready to take riders romping through the snow.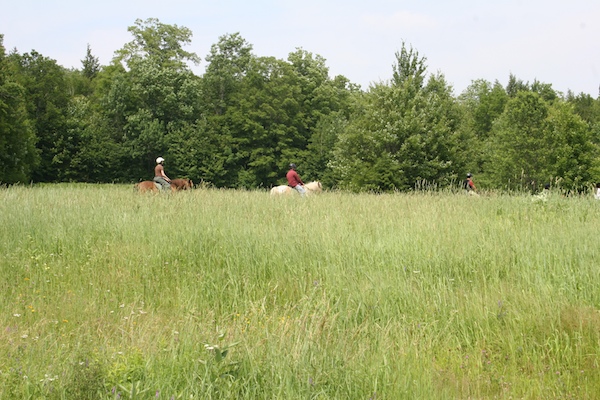 Mountain Riding Tip: Remember to dress or pack layers when riding in the mountains, as the weather can change quickly. For cooler weather rides, fleece or wool layers will keep you cozy. Even on a warm day, it's a good idea to bring a lightweight long-sleeved shirt to protect your arms from the sun or in case the weather takes a turn. Sweaters and fleece jackets that zip or button, so that you can shed them quickly during the day and then also put them back on easily are key when you're in the saddle. Consider strapping a rain jacket to your saddle, preferably a raincoat made of fabric that is not too noisy, as you don't want your raincoat to spook your horse. (more packing tips)
Learn more about great destinations for horse riding vacations in the Equitrekking Vacation Guide and at EquitrekkingTravel.com.

Topics: durango, high sierras, mad river valley, mountain horse riding, mountain rides, mountains, rock creek pack station, vermont icelandic horse farm
Comments
There are no comments on this entry yet. Post the first below!
Post a Comment