Riding in Botswana, Africa was one of the most exciting and amazing adventures of my life. Learn about the best places for your Africa riding holiday.
by Darley Newman
Riding in many different locations throughout Botswana, I was able to trek through the lush delta, vast salt pans and wildlife rich Mashatu Game Reserve, seeing giraffes, elephants, and other game. If you're headed to Africa, consider these choices for a diverse safari on horseback.
#1. Okavango Delta
One of the best ways to get around Botswana's Okavango Delta, the world's largest inland delta, is to island hop on horseback. You can ride through areas that no vehicle can venture, popping over logs as you canter across small islands, swimming with your horse through channels carved out by hippos amid a deep lagoon and emerging again on yet another uninhabited island. If you thought that brunch in the city was cool, check out brunch in a treehouse, overlooking this amazing ecosystem. You'll sleep in twin double meru tents with en-suite facilities, spacious enough to enjoy your morning tea and cookies, perhaps from on the porch out front.

Learn about the best times to visit and how you can go on the Okavango Horse Safari.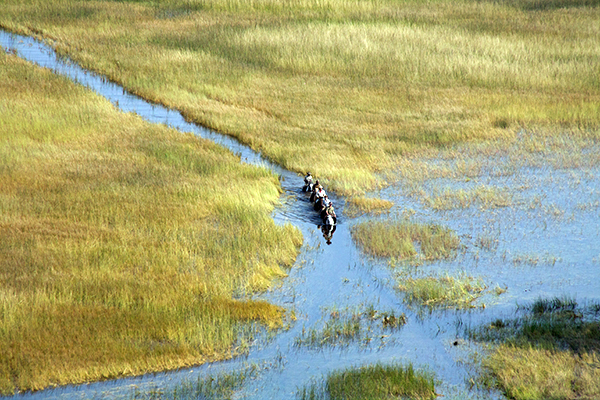 Swimming on horseback in the Okavango Delta.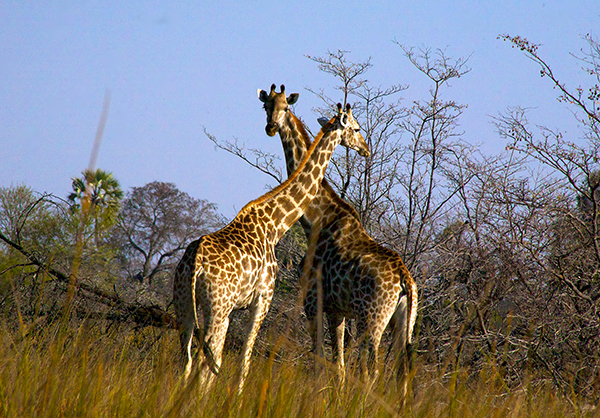 Giraffes in the Okavango Delta.
# 2. Makgadikgadi Pans
If you've ever wanted to ride on the moon or just love open spaces, check out Botswana's Makgadikgadi Pans, one of the world's largest salt pans and an otherworldly and amazing to place explore on horseback. The site of an ancient lake the size of Switzerland which has since dried up, the Makgadigadi Pans lunar-like landscapes are great for cantering and faster riding. Here you can interact with meerkats and enjoy some of the best stargazing on the planet. This area is home to one of the last surviving migrations of zebra and wildebeest in Southern Africa-–– a once in a lifetime adventure, especially if you can gallop with a herd.
Learn about the Botswana Makgadikgadi Pans Safari.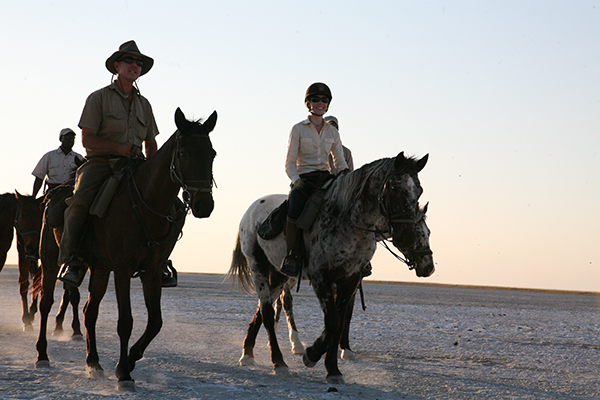 Riding on what looks like the moon's surface in Botswana.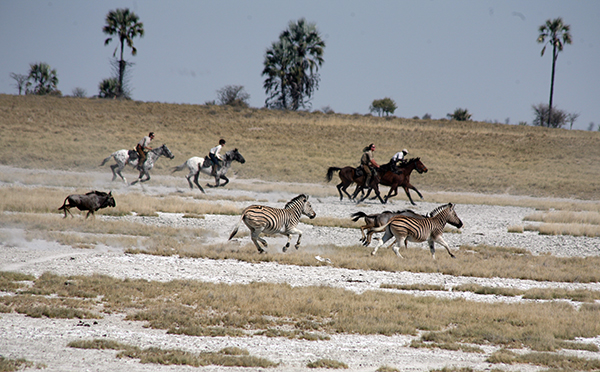 Galloping with a herd of zebra and wildebeest along the Pans.
# 3. Tuli Block of Southeastern Botswana
If you want to spot elephants, lions, or leopards travel to southeastern Botswana's Northern Tuli Game Reserve, which includes the Mashatu Game Reserve, one of the largest privately owned game reserves in Southern Africa. This area is called "Land of the Giants" by many because of its larger than life natural attractions, including some of the most amazing sunsets on the planet. While on these African horseback safaris, you may stay in bush camps, under canvas, enjoying all the necessary comforts of a mobile safari or in lodges, depending on the trip that you choose.
Learn more about Limpopo Horse Safaris.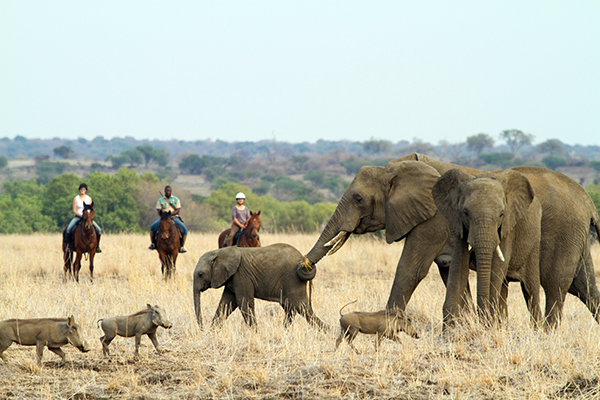 Elephants on parade in the Tuli Block of Africa.
Taking a break to watch an African sunset with Limpopo Horse Safaris.

Need help in picking or planning your Africa riding holiday? Contact the equestrian travel specialists at Equitrekking Travel, who can match you with a trip.
Topics: