Sure, walking the Rolex Kentucky cross-country course is all well and good, but why walk when you can ride?
by Jocelyn Pierce
While covering the Rolex Kentucky Three-Day Event for Practical Horseman, I had the unique opportunity to take part in the Rolex Ride the Course, a leisurely ride around the cross-country course for members of the media led by top-level eventers. This year, eight-time Rolex competitor Will Faudree, who had completed the test ride for dressage aboard Hans Dampf earlier in the day, imparted his wisdom on how he thought the course would ride.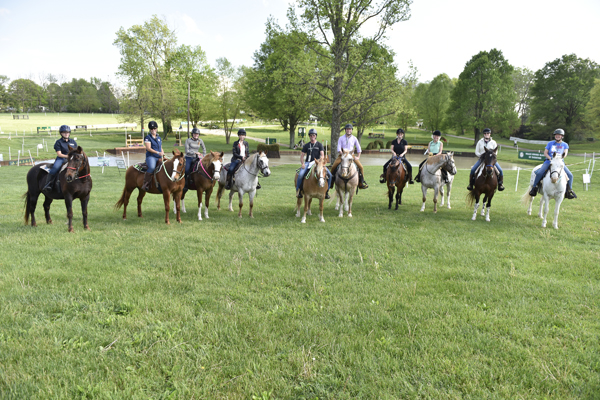 At the Head of the Lake with the Rolex Ride the Course Media Tour. Photo by ROLEX/Kit Houghton
Riding in the only Western saddles the Rolex Kentucky Three-Day Event will probably ever see, we mounted our horses while Will quickly snatched up the smallest horse in the lot, gallantly leading the way to the start of our tour at the Head of the Lake, undoubtedly the most iconic combination at Rolex.
Will Faudree and Diesel
Course designer Derek di Grazia made changes to the course this year, including a brand new water complex and perhaps a twistier track than the norm. It was fascinating to hear Will's expert analysis on how he would approach each obstacle, how the course would ride, and where riders would find the biggest challenges.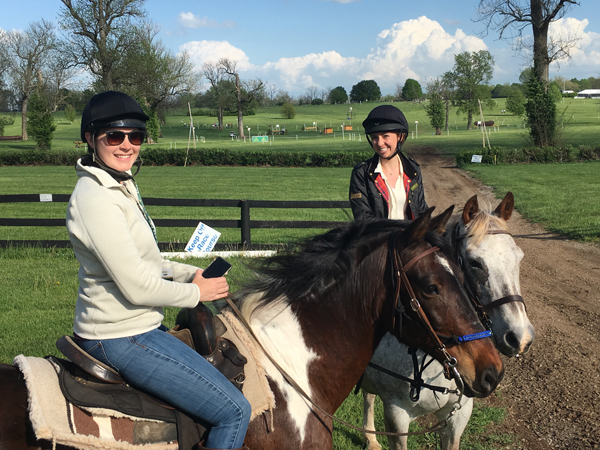 At one point during the ride, I noticed eventual winner Michael Jung surveying the Normandy Bank at 21A. In fact, I had been out on course three times prior to the actual cross-country phase on Saturday, and all three times I had seen Michael out walking the course, which led me to wonder how many times he actually walked the nearly four-mile course.
Michael Jung (second from left) surveying the Normany Bank
Our horses were provided by the Kentucky Horse Park, and my mount, Comanche, was an upstanding citizen. He stood patiently while Will spoke about the combinations, willingly moved forward when asked, and didn't have quite the same rampant enthusiasm for the Kentucky bluegrass that Will's stately mount, Diesel, did.
Practical Horseman and Equitrekking's Jocelyn Pierce aboard Comanche
I have been privileged to compete at the Kentucky Horse Park before, in my Otterbein College Eventing Team days, but even still, popping over Beginner Novice logs in the general vicinity of the Head of the Lake isn't quite the same as actually riding the track that the four-star competitors would be galloping on the next day. Looking through Comanche's ears at the giant fences put the Rolex cross-country course in a whole new perspective.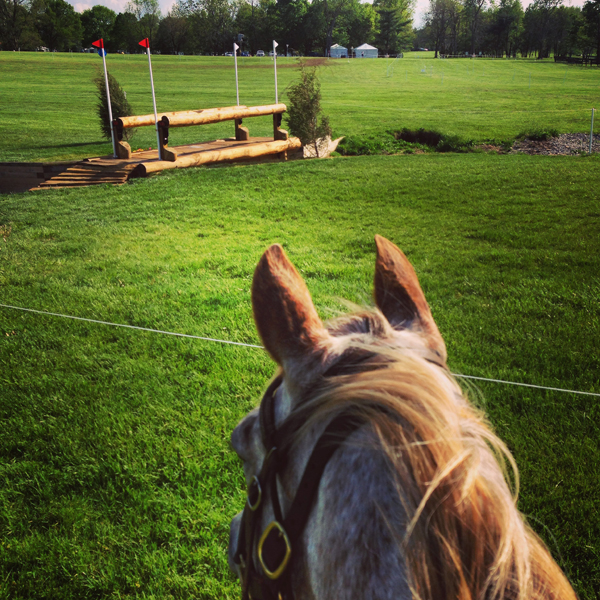 Thanks to the Kentucky Horse Park for supplying the mounts and for Merrick Haydon and Revolution Sports for inviting me along for the ride.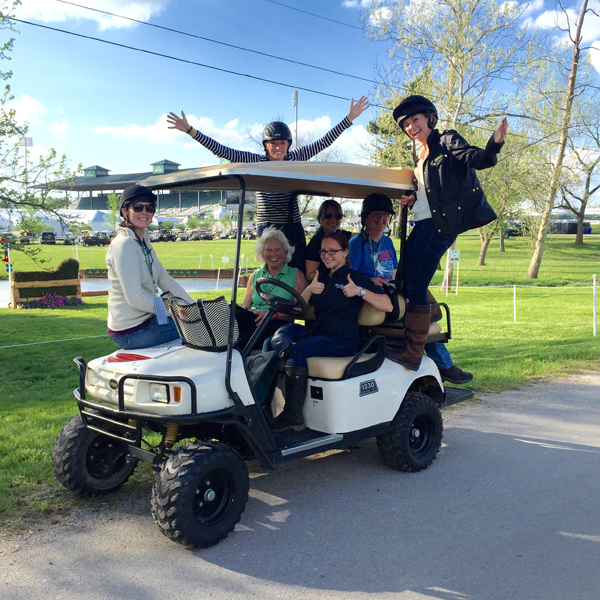 Photo by Merrick Haydon
If you get the chance to visit the Kentucky Horse Park, you can take trail rides that go along the outskirts of the park.
Topics: Kentucky, Kentucky Horse Park, Rolex, Rolex Kentucky, rolex kentucky three day event, Rolex Three Day, Rolex Three Day Event, Through the Ears Photos