The American Quarter Horse Association's Trail Ride Program began in 1997 and annually hosts nearly 80 rides around the world. If you have a horse, you're welcome to participate! Trail riding is a great way to see a new place and on AQHA's organized rides, travelers have the chance to meet other riders, see a new area and enjoy a sort of play date for your horse.
From Texas to Ohio to Canada and Kentucky, check out 2016 trail rides and see where you can explore on horseback.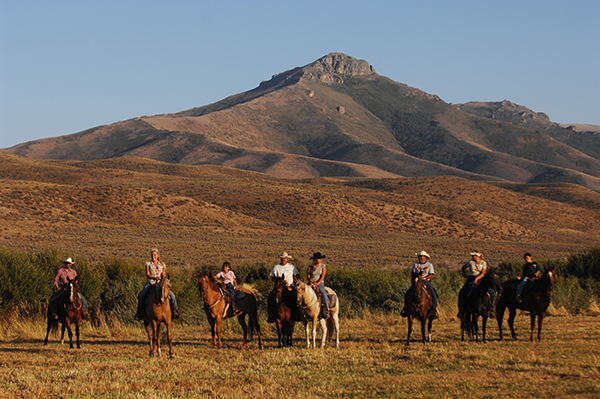 2016 Trail Ride Schedule
April 9-10 Lometa, Texas
Join an all-breed trail ride at the Wagon Wheel Ranch. Established in 1872, the current owners purchased the Wagon Wheel Ranch on its 100th birthday, 1972. Take part in the 5th Annual Trail Ride. Offering several thousand acres of ranch land, where Beefmaster/Angus cattle and Foundation bred Quarter Horses are bred and raised. Enjoy the cowboy experience, working cattle and chuckwagon meals!
May 1, Smith Nevada
Ride for The Cure Cancer Ride! Join a trail ride for a good cause. This riding event is fit for beginners to experienced riders. Approximately 3 hours long, sandy soil, and includes a silent auction/raffle. Learn more!
June 10-12 East Sparta, Ohio (in conjunction with Trail Challenge)
Join the all-breed OQHA/Tri-Co Trail Ride & Trail Challenge. Tri-Co was established in 1967 and maintains 40 miles of trails. They are one of the only trail clubs with this many miles. They are also the only Horse Club that does not charge any Youth member when under a family memberships to come to any of their events. They have held the largest Trail Challenge for 3 years and 2nd largest AQHA Trail Ride for 2 years running. Bring your own horse or rent a horse for the 4 hour guided ride on Saturday morning. Reservations needed by June 3rd.
July 15-17 Aden, Alberta and July 22-24, 2016 Aden, Alberta
Ride the Writing-on-Stone Provincial Park in Alberta, Canada. Set in the prairie grasslands of southern Alberta, this is a sacred landscape. The stunning Milk River Valley contains the largest concentration of the First Nation petroglyphs and pictographs on the great plains of North America, making this for an interesting ride through Alberta and history.

September 10, 2016 Blowing Rock, North Carolina
Join the Hugh Causey Charity Trail Ride at the Moses Cone Estate, Blowing Rock Equestrian Preserve. Moses Cone was a prosperous textile entrepreneur, conservationist, and philanthropist of the Gilded Age. Its centerpiece is Flat Top Manor, a gleaming white 20-room, 13,000 square foot mansion built in 1901 in the grand Colonial Revival style. There are twenty-five miles of carriage trails that wind through the fields and forests of the 3,500-acre estate. The trails are available to horse drawn carriages, horseback riding, and hiking.
September 15-18 Mammoth Cave, Kentucky
Combine trail riding on 60 Miles of marked equestrian trails, ranging from moderate to easy with Mammoth Cave's many other attractions. Enjoy cave tours, fishing on Nolin Lake, ziplining, and shopping for Amish goods. There will be live music Friday and Saturday nights, meals provided beginning Friday evening and live and silent auctions with proceeds benefitting the wounded warrior project, horse in hope, therapeutic riding centers in Kentucky, and nonprofits that develop trails for equestrian use at Mammoth Cave National Park. This is a not-to-miss trail riding vacation event. Check in begins Thursday and early arrivals are welcome. Free clinic Friday, guided rides Saturday, live and silent auctions, and two bands.
September 9-11, 2016 Borden, Indiana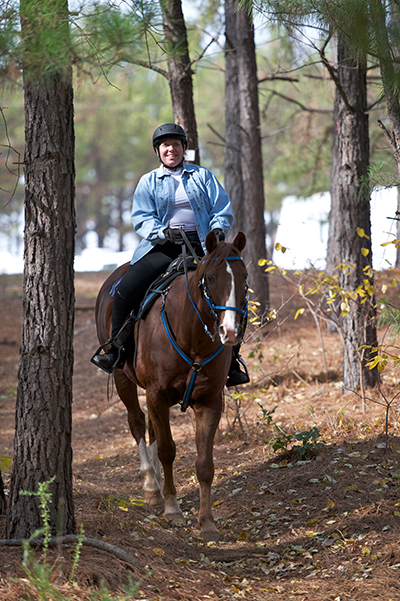 September 23-25 Cle Elum, Washington
Join the Golden Harvest Charity Trail Ride, complete with music and auctions, in Washington State. Located at the Flying Horseshoe Ranch, this trail ride combines great scenery with campfires and fun. Meals and beverages are included and added attractions include the Poker Ride with prizes.
September 23-25, 2016 Merritt, British Columbia
Nestled in the heartland of the Thompson Okanogan, join LMQHA's Funtastic Fall Ride. Just outside of Merritt, BC. Beautiful trails, spectacular scenery. Ride to a home town Cider House. Beautiful views of lake and river and Historical ranch community.

September 25, 2016 Williamsport, Maryland
Take part in the 4th Annual C & O Trail Ride at Riverbottom Park, Williamsport. Check in at 9:30 am, ride at 10 am and enjoy lunch at noon.

October 1-2, 2016 Monona, IA (in conjunction with Trail Challenge)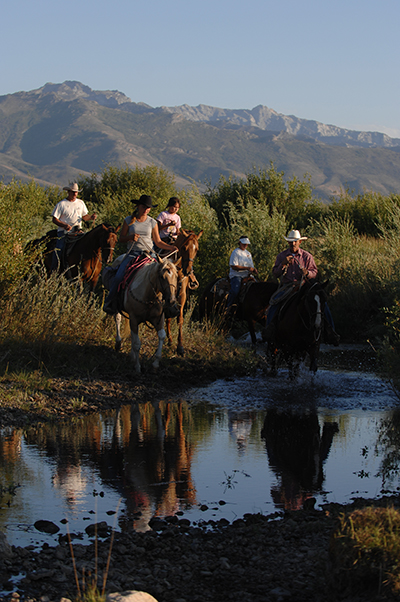 Trail Ride Program participants have the perfect opportunity to earn AQHA Horseback Riding Program hours, which lead to great rewards! Learn how to sign up to start earning time you spend in the saddle. For more information, call the AQHA Trail Ride Hotline at 888-414-RIDE for more information about an AQHA Trail Ride Program event near you. If you are an AQHA member interested in hosting an official AQHA Trail Ride please call 806-378-4711.
Topics: American Quarter Horse Riding Vacations, AQHA Trail Ride, Kentucky Trail Rides, Mammoth Cave Trail Riding, Trail Rides, Trail Riding, Trail Riding Holidays, Trail Riding Vacations, Trial Ride