Camden, South Carolina, has a storied history filled with its love for horses. Home to the annual Carolina Cup steeplechase, which draws more than 70,000 spectators today, the Camden area became increasingly popular in the mid-1880s for wealthy families to spend the winter, and with them they brought their horses. With the third oldest active polo field in America, the area still has a vast interest in equine-related activities.
Volunteers and horse lovers from across the nation came to Camden for the film festival.
And that's why Camden is the perfect fit for a tour stop for the EQUUS Film Festival, the New York festival for films that pay homage to the horse. The EQUUS Film Festival Camden Tour Stop, Feb. 17-18, 2017, will screen winning films from the New York festival all at Camden's historic Little Theatre.
The Camden Tour Stop, hosted by The Marley Project and organized by Julianne Neal, also features other events designed to appeal to families, film fans and horse lovers including a Pop Up Filmmaker Salon, Artist's Gallery Gallop and Panel discussions featuring Q&As with filmmakers and local equine experts.
Films were screened in Camden's Historic Little Theatre.
With 45 equine-related films grouped in film blocks about subjects such as thoroughbred racing and the American West, if you want a real feel for Camden's equestrian heritage, check out these three Camden-related films:
- The True Story of Sunshine Numbers: A short film recounting trainer Arch Kingsley Jr.'s training of Sunshine Numbers, a racehorse with an extraordinary winning record owned by Sue and George Sensor, for the 79th annual Carolina Cup.
- Minimambo: The Minimovie: A short film exploring the world of thoroughbred racing and a female-only syndicate of competitive women from Camden racing their first filly, Minimambo.
- The EDGE: Bruce Anderson--Natural Humanship: A film detailing Camden equine consultant/Trinidad native Bruce Anderson's work with horses and people to change mindsets and build a foundation of mental tools.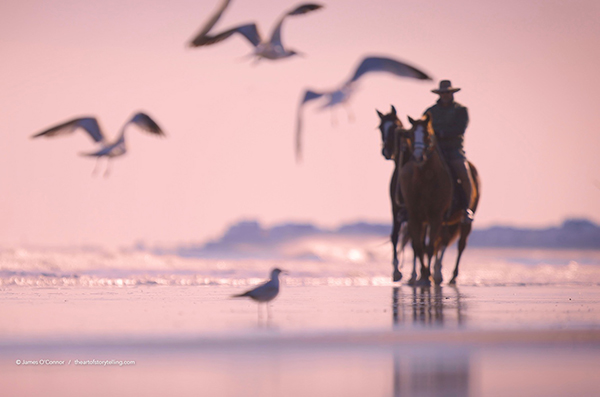 Film still from "The Edge."
A full schedule of events and tickets, festival passes and day passes are available at EquusFilmFestivalCamden.com. Additionally, special hotel rates are available for festival-goers, here.
For more information on the Equus Film Festival Camden tour stop, follow the festival on Facebook.

Topics: Camden, Equus Film Festival, Horse Films, South Carolina