On a recent trip to the Hill Country in central Texas, I was able to ride with Cross-G-Ranch Trailrides, a local outfitter located near the Cowboy Capital of the World – Bandera, Texas. Cross-G-Ranch works with a variety of local ranchers and landowners to provide different riding opportunities throughout their area. On this day, we were able to enjoy a two-hour ride through one of the local ranches near the town of Medina, typical to the area of the Hill Country. It was a very family friendly outing, with riders of all ages and abilities joining.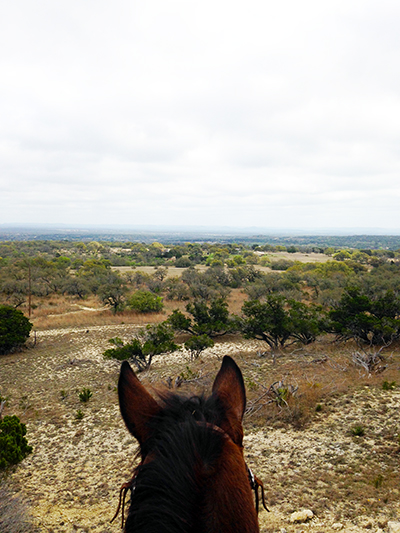 Between the ears riding with Cross-G-Ranch. Photo by Miguel G.
Nancy Griffith, along with her husband Ron, provided a safe and comfortable environment to see the countryside on very steady and easygoing Quarter horse mounts. Both were very kind and shared their riding wisdom and knowledge of the local area. These particular ranch trails provided a change in scenery and topography from creek bottoms to open native grass pastures, to hill tops to enjoy the local landscapes. At various points we were able to open up the horses to a canter. We were also able to enjoy watching Nancy and Ron's border collie work some of the cattle grazing in the pastures.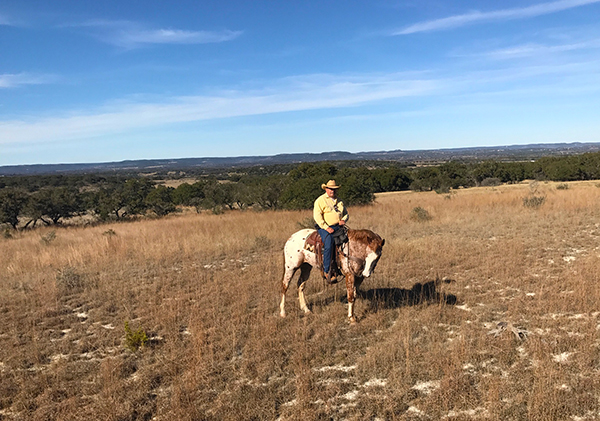 Cross G rides trail rides are on a private ranch in Pipe Creek, just six miles outside Bandera. Photo Cross-G-Ranch Trailrides.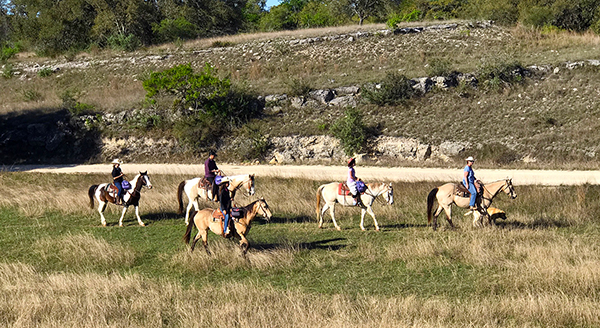 Cross G Ranch is located less than an hour from San Antonio, and less than 20 minutes from Bandera and surrounding areas in the Texas Hill Country. Photo Cross-G-Ranch Trailrides.
Overall, it was an enjoyable outing and quality ride with very gracious hosts.
About the Author: Miguel G. – Based in Texas, enjoys travel and the great outdoors. Follow him on Instagram @miggonzalez6
Topics: Cross-G-Ranch Trailrides, Hill Country, Texas, Texas Trial Riding